SAFFRON TEA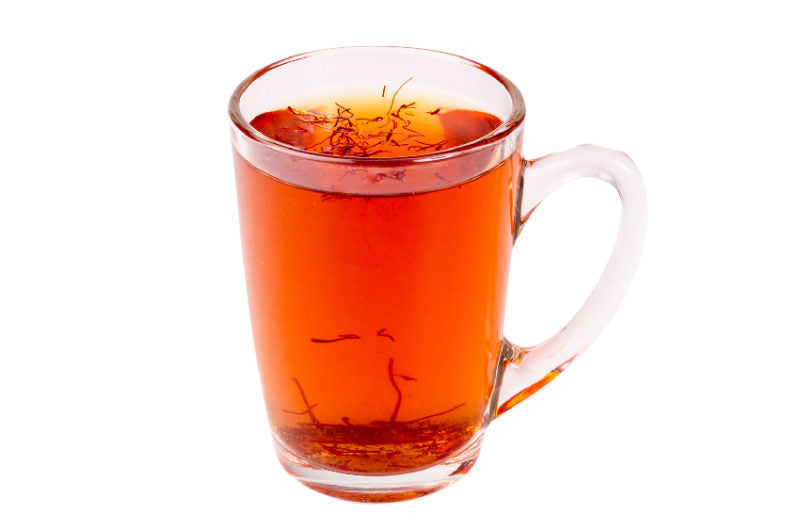 SAFFRON TEA
Saffron, the golden spice with good health benefits, is a great choice to pamper your guests or yourself.
Make a large pitcher of this special tea and enjoy it for days. It tastes amazing hot or cold.
And to boot, we have three different flavor choices for you to try. The rest is left to your own imagination, of course!
One of the flavor options has some elements in common with the famous Kashmiri Kahwa.
SAFFRON TEA INGREDIENTS
Saffron, cardamom, cinnamon, rose petals, fresh ginger, lemon slices, fresh mint, white or green tea and honey. You will need only some of these depending on the flavor option you pick.